Texas Senate passes bill to send state funds to private schools
COMMUNITY IMPACT | By Hannah Norton | 11:01 PM Apr 6, 2023 CDT
Updated 11:01 PM Apr 6, 2023 CDT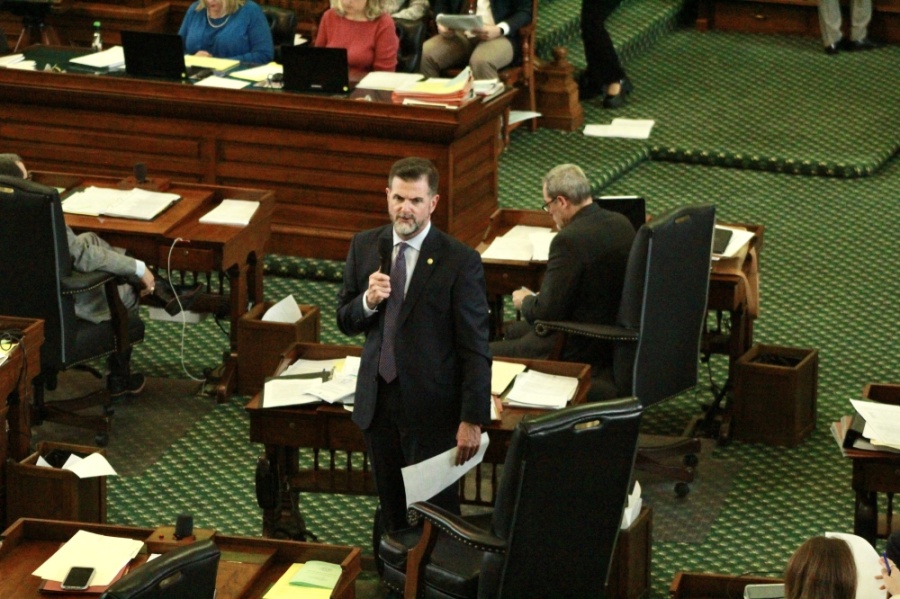 A proposal to use state money to help parents pay for private schools was approved by the Texas Senate on April 6, setting the stage for a contentious debate in the House. Senators also approved a bill that would give public school teachers a one-time bonus.
The Senate was in session for nearly 12 hours and spent over five hours debating the two education bills.
Senate Bill 8, by Sen. Brandon Creighton, R-Conroe, would create an education savings account program, commonly known as private school vouchers. Parents who pull their children out of public schools could receive $8,000 annually per student to help send them to private schools. The money, which would come from taxes paid to the state, could be used to cover private school tuition or other educational expenses, like textbooks or transportation.
In an amendment to the bill, Creighton announced that 10% of the program's funds could be used to provide education savings accounts for low-income students who are already enrolled in private schools. This would be about 62,500 students, Creighton said. Other private school students would not be eligible for the program.
SB 8 is a longtime Republican goal and one of Gov. Greg Abbott's seven emergency priorities for the current legislative session. In recent months, the governor has traveled across the state to discuss the voucher program, with a focus on rural Texas.
The bill would also allow parents to be more involved in what their children learn about in the classroom. Deemed the "parental bill of rights," it would let parents request reviews of their student's curriculum, permit students to transfer between public school districts and more. Schools would also be restricted from teaching students about sexual orientation and gender identity for all grade levels.
"I have always believed in our public school system of over 8,000 campuses," Lt. Gov. Dan Patrick said in a statement following the passage of SB 8. "Many schools are great, most are good, but we also have those that are failing our students. That is why we need school choice for parents who want options other than their failing public school."
The proposal passed out of the Senate with an 18-13 vote. Sen. Robert Nichols, R-Jacksonville, was the only Republican to vote 'no' on the bill, while all Democrats voted against it.
The bill now heads to the House, where it faces heavy opposition. Also on April 6, the House amended the state budget to prohibit the use of public funds for education savings accounts or other voucher-like programs. Representatives from both parties approved the amendment in an 86-52 vote, with 11 members present but not voting. During previous legislative sessions, voucher programs have died in the House without a committee hearing.
The Senate also passed Senate Bill 9, which is aimed at improving teacher retention. Also by Creighton, the bill would give public school teachers in larger urban and suburban districts a one-time bonus of $2,000, while districts with fewer than 20,000 students would get a $6,000 bonus for each teacher.
Creighton fielded many questions about the difference in bonuses, and told his colleagues that he wanted to help bridge the gap in compensation between urban and rural districts. In rural areas, some teachers make as low as $30,000 per year, he explained.
"We are not going to leave certain teachers behind," Creighton said.
SB 9 would also provide extra funding to support bilingual education teachers, establish a grant program to help districts rehire retired educators and allow teachers to remove "unruly and abusive" students from their classrooms for a certain period of time.
The bill was approved by the Senate with a 22-9 vote. It will now be sent to the House.
This story will be updated later with more information.